"I originally signed up for a big test prep company (Manhattan GMAT) late in the summer of 2013 and took the full live course. I didn't feel like their course was the most appropriate learning technique for me. It was very formulaic and the concepts weren't breaking through for me. Nothing against my Manhattan instructor (he was excellent). Around the same time, a good friend of mine raved about the course so I decided to take the plunge and give it a shot (I had already spent a lot of $$$ on GMAT Prep so I was very skeptical). I signed up in July 2014 and used Empower for approximately 3 months until I took my exam at the end of September 2014. The Empower Quant modules literally changed everything for me! I finally started to understand how to approach and ATTACK problems."
- Verified Review - GMAT Club Member: Racer87 Score: 700
See Official Score Report

"Five years ago, I took the exam twice because I had some down time right after college, but could only achieve mediocre scores - 640 & 680. Having utilized some of the mainstream GMAT courses out there big on theory and lengthy explanations for answers, I wanted to choose a straightforward course this time around: a tactic based course that would allow me the flexibility to study at my own pace. There are several vital tactics that EMPOWER taught me that I had originally taken for granted, but proved KEY to my success on test day. On test day, I did everything exactly according to the plan that Rich and Max helped me set up and I could even hear their voices in my head saying: "what is the main point of this?" and "TRIAGE!" Also, from when I first purchased the course to my test day, the course advisor helped me out with my pain points and reminded me of the importance of the EMPOWER tactics. Thank you EMPOWERgmat. YOU ROCK!!!"
- Verified Review - GMAT Club Member Score: 750
See Official Score Report


"I came across empowerGMAT and made a calculated decision to follow their modules and recommended sequence. Don't doubt, don't second-guess, just go through the material as per suggested. Important point - I made sure I had committed enough time to give myself a shot (80-100 hours) and went through the course, trusting the system."
- Verified Review - GMAT Club Member: sodesa Score: 700
See Official Score Report


"I studied with Empowergmat for 3 months and was able to accomplish something that I never thought was possible. I've never been a great tester, but with Rich's and Max's guidance I went from a 490 to a 770. On my official GMAT, I felt like Neo in The Matrix. I was ready for everything, used my training and even dumped 4 questions on purpose. There are so many little secrets that you'll learn with this course that you really just have to stay calm, follow the lessons and do enough practice. Empower has literally changed my life. I'm looking at scholarships and getting really excited to apply this fall. If I can do it, anyone can do it!"
- Verified Review - GMAT Club Member: joshcmba Score: 770

"When the score came up, I wanted to scream with excitement, but I kept my cool, said goodbye to the lady, and quietly walked out with the best GMAT score I'd ever earned ON THE REAL THING! I owe it to Empowergmat. I'm recommending it to everyone. My advice for anyone who feels like they're just not improving: Books can be great to get exposure to the GMAT and practice questions, but they are limited in what they can offer. Empower made the difference."
- Verified Review - GMAT Club Member: mycenae Score: 750

"EMPOWERgmat is right for you if you like to customize your studying, learn tricks from the masters of the GMAT, and save money for your celebratory champagne. Thanks, EMPOWERgmat, for helping me into the 700+ Club."
- Verified Review - GMAT Club Member: theduzzi813 Score: 720

"Initially, I took another course, and I don't want to be mean so I want to say the name, but I felt like it did nothing for me other than drain my bank account by $1000. Somebody at work told me that they use EMPOWERgmat and said I was a fool for not using it. I finally gave it a shot, and as funny as it is to say the EMPOWERgmat literally changed my life"
- Verified Review - GMAT Club Member: gladimdone Score: 730

"If you're considering taking a course for the GMAT, take EMPOWERgmat. I had a chance to feel around with the other courses, and EMPOWERgmat is AWESOME! I signed up for the EMPOWERgmat and now I want to tell the whole world about it. AWESOME! If you're serious about beating the GMAT then you need to add that program to your arsenal now. My confidence grew right from the start. From the intro all the way up to the last lesson, you feel you've had a team of GMAT ninjas with you the whole way. Final Score: 740 Q47 V45 IR6"
- Verified Review - GMAT Club Member: TheViceroy Score: 740

"EMPOWERgmat blew away my expectations. The lessons were upbeat, and well empowering. I dug the teaching style so much that I'd easily say that Max and Rich are among the best instructors I've experienced including in college. What's so cool about the course is that they were successful in bottling their confidence building personalities in the lesson videos so you catch on to their way of thinking about the test. I could hear Rich in my head saying, "You need to Triage this question.", or Max saying "What errors do you see in the 5 second scan?"
- Verified Review - GMAT Club Member: jeffinthehouse Score: 710

"I especially loved the tactics on the verbal side of the course, which is exactly where I needed help. I was able to go from a V33 to a V44 in about 6 weeks, which if I had known were possible I would have signed up for EMPOWERgmat from the start. If you are shopping for courses TAKE EMPOWERGMAT! You'll learn how to beat the GMAT and be a trained tactician."
- Verified Review - Beat the GMAT Member: thewolverine Score: 720

"I decided I wanted to take the GMAT earlier this year and did a TON of research of self-study guides. I borrowed some books from friends, I looked over Magoosh, e-gmat, and EmpowerGMAT. After browsing forums and looking at the course overview I signed up for Empower. It was the best decision I made in my GMAT studies. I knew I wanted to take the GMAT again in around 30 days. I went through the entire Empower course in that time. There 1 month plan was a great help and I was able to pace myself through all of the modules. I had to put a lot of time in, but I was fully prepared to do so!"
- Verified Review - Beat the GMAT Member: likebowes1234 Score: 730

"Empower strategies really pushed me to process the questions more efficiently - particularly the confidence to dump hard math questions. I could envision Rich's voice encouraging me to skip a question when I was on the exam, which I had previously never been able to do. The videos were engaging and easy to follow and I really wish I had started with Empower from the beginning of my studies. Great program!"
- Verified Review - Beat the GMAT Member: monkey1523 Score: 720

"The one thing that made all the difference in increasing my score 70 points was that Rich and Max not only teach you how to solve these questions the easiest way possible, but they also teach you how the GMAT works and how it awards or punishes the test taker. I totally recommend this course to anyone who wants to take the GMAT"
- Verified Review - Beat the GMAT Member: chrvlachos Score: 660

"The EMPOWERgmat video course was incredible and definitely helped me beat the GMAT! I followed the 2 month study plan (after having used another video-based test prep method that I didn't love off and on for a few months), which is extremely organized and gives you a great outline of what to study and when. In addition to the great video lessons, there are also full video answer explanations for every single problem in the GMAT Official Guide."
- Verified Review - Beat the GMAT Member: alexmcnair Score: 750

"EmpowerGMAT was great for helping me fine tune my quant skills to achieve a 700 score. I was able to increase my quant score by 9 points using their empower assassin techniques. I would recommend Empower to anyone interested in taking the GMAT especially if you are aiming for a top score!"
- Verified Review - Beat the GMAT Member: michaelm.allison Score: 700

"Very, very good online GMAT course that has numerous videos as well as a study plan for conquering the GMAT. Using Empower GMAT helped give my studying structure and each time I studied I had a purpose and goal. I believe this is what helped me easily exceed a score of 700 when I took the exam. If one is willing to adhere to the schedule and complete the exercises and mock exams, getting over a 700 should not be a problem."
- Ray Score: 700

"EmpowerGMAT was exactly what I was looking for. It is an extremely cost-effective and highly engaging GMAT prep course. One of the highlights of the course was listening to the "big picture" advice from Rick and Max, both of whom know the GMAT inside and out. By following their advice and insights, you are guaranteed to go into the real GMAT with a foolproof strategy to break 700. You'll know which questions to spend the extra time on, and which ones to dump and move on. I found Max's Verbal help particularly engaging and helpful, and I ended up scoring in the 98% for verbal. I highly recommend this course for anyone looking to DESTROY the GMAT."
- Stefan26 Score: 700

"EMPOWERgmat helped me increase my GMAT score from 580 (Q44 V26) to 670 (Q45 V37). That's a 90 point improvement in just 2 months. Quant: Rich's videos helped me SO much with pacing. I always ran out of time during my practice exams so I always got a bunch of questions wrong at the end. And the questions at the end are almost always GETABLE. The GMAT puts them there to reward the people who are doing well on time. Also, I was finally getting number property and overlapping set questions correct thanks to the strategies that Rich taught. If you struggle in math, Rich will teach you all the basics and then the tricks to make you better..."
- helloalexasays Score: 670

"I joined EMPOWERgmat after self-studying with the Manhattan prep books and I saw very little to no improvement in my CAT score. I found that EMPOWERgmat was able to provide me with what I was missing from Manhattan and from a self-studying approach. Not only were the videos extremely useful, but Rich and Max offered several insightful tips. It took me about 2 to 3 months to complete my studies and take the GMAT, and continued to see score improvements of around 70 – 100 points, scoring 670 on my last two CATs. Somehow, by using all the EMPOWERgmat tactics, I was able to reach my goal and score 700 on my real exam! I could not have scored so well without using the EMPOWER approach to the test. Empower has great fundamentals which allow you to quickly learn how to answer questions rather than cram. The strategies are clear cut and easy to follow. Rich helps you understand the fundamentals in a very concise manner."
- Offa Bate Score: 700

"If you are plateauing with your GMAT score than EmpowerGMAT is for you! EmpowerGMAT is great for understanding how the test is built and the tactics that the test taker can use to beat it. I believe that the triage tactics and other tactics worked better with the quantitative section than the verbal section; however, both scores did increase after taking the EmpowerGMAT course. The course is much cheaper compared to other courses. All of the content is put into online modules and the course references official guide questions to practice. I would not suggest using EmpowerGMAT if you are just starting to prepare for the test. I believe that one could find other materials more useful for re-familiarizing yourself with topics such as geometry or algebra; however, EmpowerGMAT does cover these topics, just not really in depth. Prior to using EmpowerGMAT, I was consistently scoring in the 670-700 range. After using the program for about a month, I was scoring in the 720-750 range..."
- Mike Score: 735

"Empower GMAT was clutch. Before empower I had tried a number of other online GMAT prep courses but wasn't engaged and found that the pacing was terrible. Empower provided the structure I needed and the instructors constantly kept the energy level up. Their podcasts were surprisingly helpful provide useful tips I hadn't found elsewhere for test day. But I have to say the most useful feature of empower is their curated GMAT review section – condensed review of key material and easy/med/hard official gmat questions with video reviews. I focused on this during the last 2 weeks before my exam and ultimately brought my score from a 640 to a 710. I highly recommend Empower."
- Carlene Liriano Score: 710
More EMPOWERgmat Reviews

"I owe many thanks to EMPOWER GMAT. I didn't know what to think at first, but as I continued with the program, I realized that I had lucked into a truly exceptional experience. I scored in the 99th percentile on test day and I owe much of that to the Empower program."
- Brian M.

"The Empower strategies really pushed me to think differently and to process the questions efficiently. Rich and Max played a pivotal role in my experience. They were engaging and I could hear their voices in my head as I was taking the real GMAT."
- Jennifer L. Score: 710

"The course kept me on track with my studying and was really helpful in preparing me COMPLETELY for the test – not just filling my head with high school math, but helping me to think through the test-taking conditions, my frame of mind, etc. It was like preparing for an athletic event; the physical training is just part of it. Thanks for your help!"
- Y. D.

"I found the strategies for the verbal section of the test really useful, especially the RC Ladder technique. I started the course with a pessimistic attitude about the effectiveness of the material and teaching style, but it took less than a week for them to prove me wrong. I recommend this course to anyone who wants to improve as much as possible"
- Ali A.

"The tips about saving time were eye-opening, and the verbal strategies really made it easy to stay organized. The general outline of how the test is scored and how to handle questions you don't know the answers to really helped me to get over that final hurdle. I felt like I knew the GMAT inside and out."
- Matt H.

"Without the instructor's influence, I think I would have never approached the test the way I did and probably wouldn't have scored higher."
- Joseph K.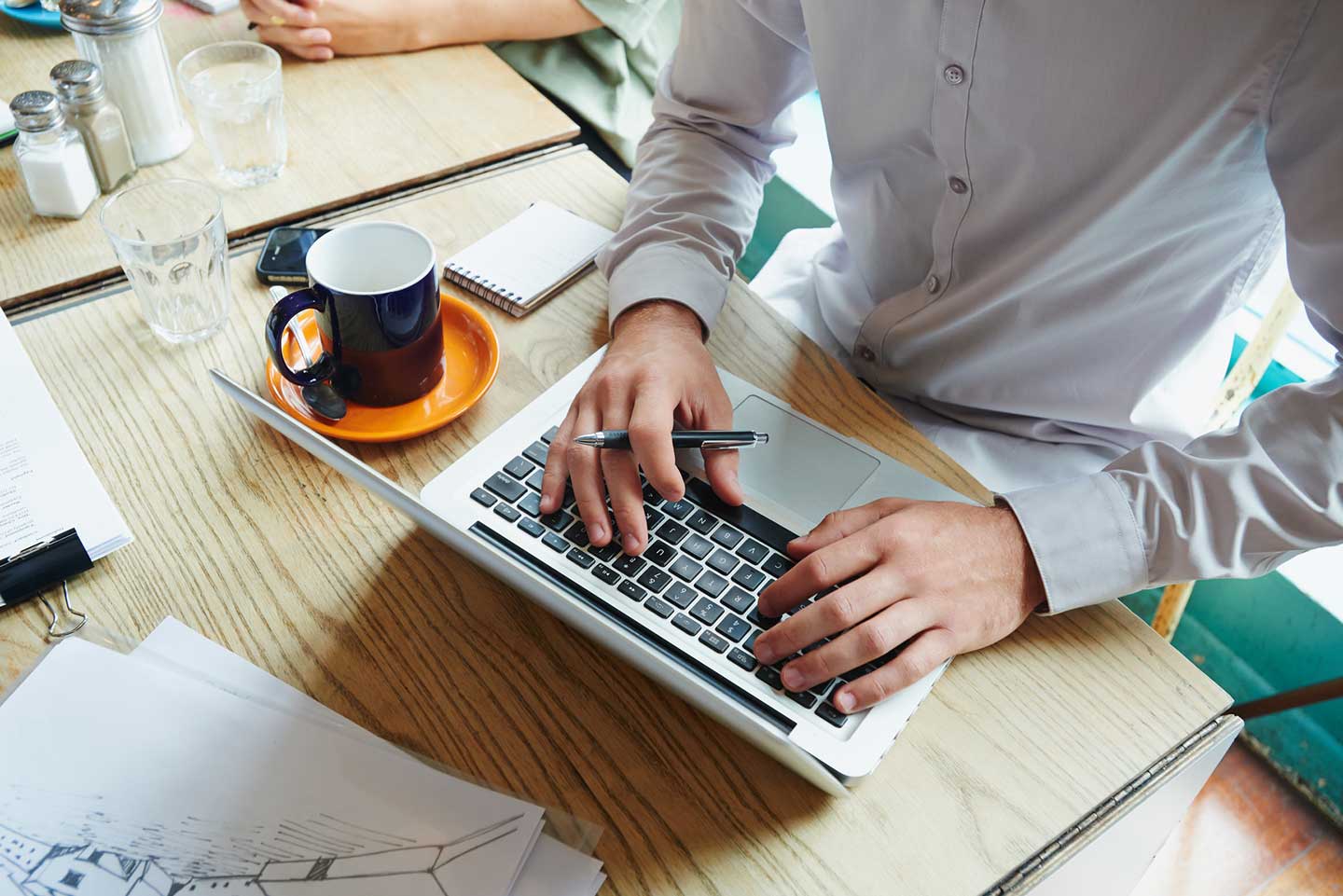 See it in action now for FREE!